Today's blog hop sponsor is Scraptastical Kreations. They are offering a $25 gift card to their online shop!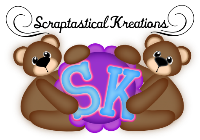 For my card I used the cricut lite love you latte cartridge. This is a quote i say to my boys all the time after a trip to Starbucks. We love Starbucks and say this to eachother as we are enjoying our drinks.
I am giving away an issue of the Cricut magazine. Please leave a omment on this post for a chance to win. You must be a follower to win. I will pick a winner on wed Feb 29th.
Next stop on this blog hop is Charity-
http://adamsacres.com/
Blog Hop Lineup
1. Cori-
http://createdbycori.blogspot.com/
2. Lucy -
http://www.love2createitall.blogspot.com/
3. Ashley -
http://www.theglamoroussideofscrapping.blogspot.com/
4. Sheila -
http://2pawprints.blogspot.com/
5. Tracy -
http://scrappininthewoods.blogspot.com/
6. Jamie-
http://myamusinglife.blogspot.com/
7. Liz Mullen-
http://scrapiliciouslife.blogspot.com/
8. Sylvia G.-
http://www.bellascrapbookdesigns.blogspot.com/
10. Charity-
http://adamsacres.com/
11. Misty-
http://www.abusyplace.blogspot.com/
12. Erica-
http://mycricutcraftroom.blogspot.com/